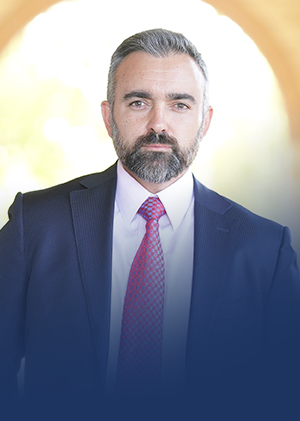 Attorney General
Raúl Torrez
Tobacco Master Settlement Agreement
In November 1998, four of the major cigarette manufacturers—Philip Morris, RJ Reynolds, Brown & Williamson and Lorillard—settled lawsuits filed by New Mexico, 45 other states, and the District of Columbia that the State had initiated to recover a portion of the health care costs that cigarette smoking had imposed on the States. This agreement is known as the Tobacco Master Settlement Agreement or "MSA." Under the MSA, the settling cigarette manufacturers agree to certain prohibitions and restrictions on the marketing and advertising of their products and also agree to make annual payments to the States. Since the MSA was first executed over forty cigarette manufacturers have joined the agreement.
In connection with the MSA, the State of New Mexico enacted certain laws that regulate cigarette manufacturers who wish to sell their product in New Mexico. One key statute is located at NMSA 1978, Sections 6-4-12 &13(1999) and is commonly known as the Model Escrow Statute. That statute requires a cigarette product manufacturer (a term which is defined in the statute and in general includes fabricators or first line importers of cigarettes and roll-your-own cigarette tobacco), that wishes to sell its products in New Mexico to either join the MSA and comply with its terms, or to establish an escrow account to the satisfaction of the Office of the Attorney General (OAG) and to make regular payments into that account in accord with Section 6-4-13 as a "non-participating manufacturer." A failure on the part of a cigarette manufacturer selling its product in New Mexico to abide by the Model Escrow Statute will expose that tobacco product manufacturer to civil penalties and other sanctions.
Additionally, the New Mexico Legislature enacted another statute to complement the tobacco Model Escrow Statute, which can be found at NMSA 1978, Sections 6-4-14 to 6-4-24 (the Escrow Fund Act). Under this law, all tobacco product manufacturers who intend to sell their cigarettes in New Mexico are obligated to first qualify for inclusion in the Tobacco Manufacturers Directory established by the OAG. The Directory contains the brand names and families of cigarettes that are compliant with the New Mexico law, specifically the tobacco Model Escrow Statute and the Escrow Fund Act. Only brand names and brand families in the Directory may be sold in New Mexico. A brand not included in the Directory is considered contraband and subjects its manufacturer to civil penalties and other sanctions and the product to seizure.
Tobacco Contact Information
If you have questions, additions, or changes regarding the lists of tobacco product manufacturers, please contact:
Phillip M. Bachicha
Special Projects Coordinator- Tobacco Project
Office of the Attorney General
Litigation Division
408 Galisteo Street
Santa Fe, NM 87501
(505) 490-4055
(505) 490-4881 Fax
pbachicha@nmag.gov