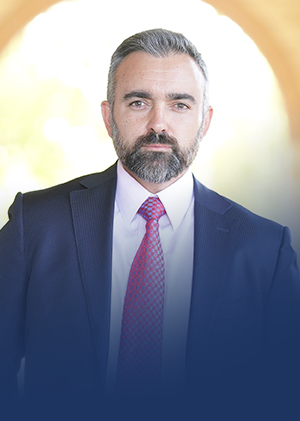 Attorney General
Raúl Torrez
As technology advances, more and more children are gaining access to the internet and the internet of things. These games, downloaded from the internet and connected to the internet during and sometimes even after play, pose a unique risk to children. Parents should be aware of these risks and should know how to protect their children before purchasing an internet connected device for their children. Parents should be extremely selective of the apps they choose for their children.
Other than eliminating app or device use, there is no 100% effective way to protect against this type of data collection. In addition to being selective about apps they download, here are some tips for limiting a child's exposure.
Make Sure Apps are Fully Closed: Many apps continue to run in the background even after your child has finished using them. Make sure apps are properly closed to limit the time your child's data may be shared.
Limit Ad Tracking via Settings and Reset Advertising Identifiers: This will help limit the data collected from your child's device as long as the apps they have downloaded are "following the rules." Some apps use your device's serial number to track you, which cannot be reset (hence the need for our litigation).
Use Apps that are Not Ad-Supported: Most "free" apps make their money by serving you ads while you use them. These apps have the strongest incentive to collect your data and sell it to other third-parties. We cannot definitively say, however, that just because an app is not ad-supported it is "safe."
Use Apps that Seek Verifiable Parental Consent: COPPA allows apps to collect data from children as long as their parents consent to it. If your child downloads an app and enters an age below thirteen years old, apps that "follow the rules" will then require parental consent before they collect data. If an app does not require this consent, that's a good sign of a bad app.
Put Device in Airplane Mode: This prevents a device from receiving or broadcasting any signals, including data collection. But, many apps simply save the data and broadcast it once Airplane Mode is disabled, so this is merely a temporary fix.
Resources
Step-by-step guide on how to follow our tips
AG Balderas Announces Lawsuit Against Tech Giants Who Illegally Monitor Child Location, Personal Data