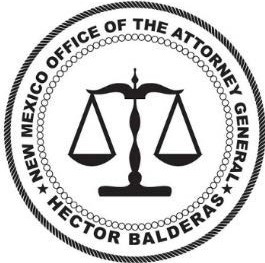 FOR IMMEDIATE RELEASE:
March 28, 2022
Hector Balderas
New Mexico Attorney General
Tim Keller
Albuquerque Mayor
Contact: Jerri Mares
New Mexico Attorney General
(505) 321-4372
Rebecca Atkins
City of Albuquerque
(505) 977-0481
ALBUQUERQUE, NM— Today, Attorney General Hector Balderas and Mayor Tim Keller announced the Organized Retail Crime Task Force successfully executed the latest in a series of operations initiated to disrupt retail crime in the state of New Mexico and dismantle these criminal enterprises, which cumulatively cost legitimate retailers upwards of a billion dollars a year. Over the course of the last week dozens of officers and investigators participated in Operation "Steal Back the City," a proactive multi-agency undertaking focused on catching criminals in the act of committing retail crimes and apprehending prolific retail crime fugitives.
"Families in New Mexico deserve safer communities, and the task force will continue targeting emboldened felony offenders in our retail centers to disrupt crime at all levels," said Attorney General Balderas.
The Task Force made 16 arrests, largely felonies, and recovered two stolen motor vehicles, one handgun, and approximately $3,000 in merchandise for the retail community. Several of the individuals apprehended have extensive criminal histories and were also wanted for crimes of violence, including armed robbery and aggravated burglary. One individual stole knives, which he slipped up his sleeves just prior to his arrest. Additionally, investigators identified an on-duty store employee coordinating with individuals who were planning to steal from the store. The employee tipped off individuals of police nearby, and later admitted he was planning to send a signal to the undeterred thieves if he saw law enforcement closing in.
"We're seeing the results of our heightened coordination between businesses, APD, and prosecutors to stop the organized retail crime that wreaks havoc on businesses and residents who are just trying to shop safely. These latest arrests make it clear – if you are committing these brazen robberies, you will be caught and prosecuted," said Mayor Tim Keller.
The Organized Retail Crime Task Force is a statewide initiative dedicated to the identification, investigation, apprehension, and prosecution of individuals and enterprises engaged in organized retail crime. The Task Force includes state and local law-enforcement agencies, including the Albuquerque Police Department. The Task Force works with the retail community to collect data, share information, and coordinate efforts designed to reduce the impact of organized retail crime and effectively prosecute individuals and groups of individuals involved.
###