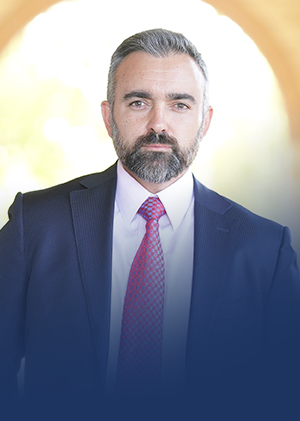 Attorney General
Raúl Torrez
Medicaid Fraud Control Unit
The Medicaid Fraud Control Unit Investigates and prosecutes fraud committed by Medicaid providers, including hospitals, nursing homes, care facilities, laboratories, doctors, dentists, nurses, personal care providers, and therapists. We conduct investigations into billing for services not rendered, billing for a higher level of service than provided, fraudulent prescriptions for dangerous opioids and narcotics, and whistleblower actions brought by an individual on behalf of the government. How Medicaid providers commit fraud is constantly evolving and the Unit must adjust accordingly to protect the system that helps so many New Mexicans.
The Unit also investigates and prosecutes abuse, neglect, and financial exploitation against residents in facilities, including assisted living facilities and nursing homes.
COVID-19 Response
PREVENT COVID-19 MEDICAID FRAUD AND CARE FACILITY ABUSE AND NEGLECT
Help us prevent COVID-19 Medicaid Fraud!
If you do seek medical attention during this time, please check your Explanation of Benefits to ensure you received the services and treatment your insurance, including Medicare and Medicaid, are being billed properly. Health insurance fraud, including Medicaid Fraud hurts all beneficiaries of services from these Programs with limited funding.
COVID-19 Care Facility Abuse/Neglect Concerns
If you are concerned about the care or services you or a loved one are receiving in a licensed care facility, you can submit your complaint to our office without having to fill out paper forms.
To make an immediate report related to COVID-19, please call 1-505-717-3500 (option 3).
Links for Up-To-Date Information
New Mexico Department of Health
Centers for Disease Control and Prevention (CDC)
Food and Drug Administration (FDA)
Information regarding approved tests and potential cures.