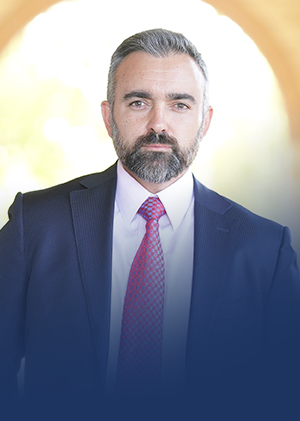 Attorney General
Raúl Torrez
The Office of the Attorney General (OAG) works cooperatively with the legislature and other stakeholders to support the overall success of the legislative process, during both session and interim periods.
The Legislative Affairs Division serves as the clearinghouse for all information related to legislative efforts put forward by the OAG. Attorneys from each division of the Agency write legal bill analyses—at the request of the Legislative Finance Committee (LFC) or individual legislators—of pending pieces of legislation. Additionally, OAG attorneys and staff appear as expert witnesses for bill sponsors, as appropriate, and work with sponsors, their staff, and Legislative Council Service (LCS) in order to contribute positively to the review and amendment of certain bills.
Helpful Links
Violent Crime Review Team Process Final Report
Office of the Attorney General Bill Analyses
Analyses listed here are neither a formal Attorney General's Opinion nor an Attorney General's Advisory Opinion letter. They represent a staff analysis in response to a request from an agency, committee or legislator. Analyses should not be considered the legal opinion of the Attorney General. They only express the viewpoints of the Assistant Attorney General responsible for their preparation.