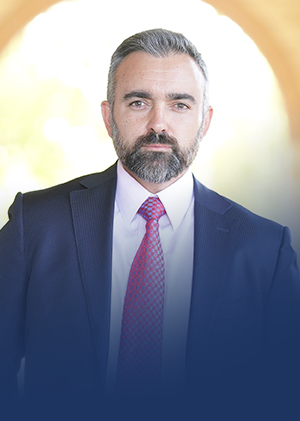 Attorney General
Raúl Torrez
Consumer & Environmental Protection
The Consumer and Environmental Protection Division will bring civil actions on behalf of the citizens of New Mexico and will work to protect, preserve, and enhance New Mexico's environment, water, and natural resources through affirmative litigation. The Division enforces consumer laws in the State of New Mexico that are intended to shield the public from fraudulent and unfair business practices. The state's principal consumer law is the Unfair Practices Act (UPA). Under the UPA, the Division provides services to the public to ensure that consumers have safe and fair interactions with businesses operating in New Mexico. We also represent the interests of New Mexico's residential and small business consumers in matters of gas, electric, and telecommunications regulation.
Water is New Mexico's most valuable resource. Using New Mexico's Constitution, statutes and interstate compacts as our guide, the Division represents the State of New Mexico and its officials in cases thought to be of particular legal significance to New Mexico. Protection of New Mexico's scenic and fragile environment is a priority of the Attorney General's Office. The Division works closely with law enforcement, other state agencies, and diverse stakeholders to safeguard our natural resources, recover compensation for damages to our environment, and prosecute businesses and individuals who violate our environmental protection laws.
The Division also conducts investigations and takes enforcement actions to protect New Mexicans from unlawful solicitation practices by New Mexico charities and ensures that charity assets are used for their intended charitable purposes.